Monday, 26 August 2019 05:27 PM America/New_York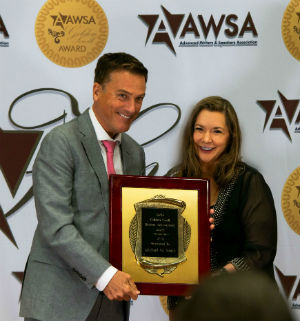 AWSA (Advanced Writers and Speakers Association) announced the winners of the 2019 Golden Scroll Awards at the Golden Scroll Banquet, Aug. 27, in conjunction with CPE International.
The association honored artist and author Michael W. Smith its Lifetime Achievement Award in honor of his 35th year in ministry. The Grammy- and Dove Award-winning artist ministered in song and participated in a question-and-answer session hosted by CTN host Monica Schmelter, the emcee for the event.
Read more...