Written by Tiffany Benson
Monday, 09 August 2021 02:11 PM America/New_York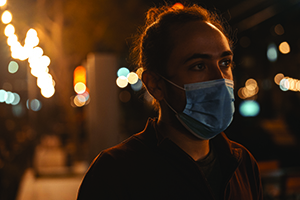 The Christian Retail Association became an industry leader for faith-based retailers after replacing the Association for Christian Booksellers in 2019. The Munce Group began forming CRA in 2018 with a focus on "developing new programs and other benefits for its members," per Publishers Weekly. Under the direction of marketing consultant Bob Munce, president of the Munce Group, members experienced a mostly positive transition as CRA aimed "to bring together a community of retailers, publishers, authors, artists, manufacturers and distributors throughout the world to engage in evangelism through retail and help grow their businesses." Frontline ministry operations united with Christian business owners, creating partnerships that will foster continued success in the retail marketplace.
The Munce Group also made plans to continue hosting the Christian Product Expo, "a trade show serving Christian retailers that takes place twice a year." Despite setbacks due to the pandemic, CPE's schedule remained in 2020 with summer and winter shows taking place in Wilmington, Delaware. CPE attracted 514 participants, a 44% decrease from 2019. Expo bright spots included fellowship (albeit socially distanced), free registration for the event and vendors who wrote nearly 700 orders in less than two days. The next CPE is set to take place Aug. 15-17, 2021, in St. Charles, Missouri; for registration information, go to cpeshow.com/cpe-fall-2021.
CRA Industry Update
CRA published a 2020 industry update with encouraging statistics along with advice to Christian retailers to keep faith at the forefront of their businesses. CRA sent its survey to independent Christian bookstores to see how COVID-19 affected their families and businesses over the last year. While the pandemic caused many privately owned businesses to close permanently, ministry retailers overcame incredible obstacles to maintain a presence in their respective markets.
As of January 2021, 82 retailers responded to the survey. Of that number, 15 were stores inside churches, 29 in malls, 34 in freestanding buildings, one in a nationwide chain, one at a college bookstore and two in the category "other." Another 70 were required to shut down, 10 remained open, and two were required to shut down twice.
In 2020, 54 stores were down in sales, six were flat, but 22 were up in sales, per results of the survey. Bibles remained the No. 1 selling product during the pandemic. Projections for 2021 show 13 stores will cut store hours, while 19 will not change their hours. At least five stores will decrease the number of open days, and one will increase. A total of 17 stores reported they will cut staff, two will increase, and 18 won't make any staff changes.
Post-pandemic customer service plans include 27 stores continuing curbside pickup, nine stores will continue shipping to homes and 16 stores will continue website merchandise sales. Along with traditional inventory, such as puzzles, games and children's products, all but three stores will continue selling masks and hand sanitizers.
CRA provided three encouraging tips for Christian retailers during this season of restoration:
Build community: Network with likeminded professionals in faith-based retail industries.
Save money: Utilize discount programs on shipping, office supplies and other store needs.
Stay up to date and supported: Connect with a mentor, attend training workshops, join CRA and learn to promote the business side of your ministry.
For more information on CRA, visit christianretailassociation.org.
For more information on CPE, visit cpeshow.com/what-is-cpe.
The Parable Group
The Parable Group released a report aimed at giving "insights into various market dynamics that can direct retail strategies, fine-tune inventories, provide innovative solutions and to safeguard and grow Christian retail businesses for the long term." The report shows survey results, data collected from Christian bookstores and strategies to help retailers to succeed in 2021.
"The best kind of retailing is inspired by love for the product and genuine love for a local customer, Greg Squires, president of The Parable Group, wrote in the introduction to the report. "Resilient Christian retailers who continue to press forward with 2020 in the rearview mirror are beacons of light in local communities," he added. "The retail challenges are real. But there is a path toward successful local retailing."
The Parable Group's POS data network, ParableConnect, received data from 230 U.S. Christian bookstores showing how sales trends, customer retention and new growth were affected during the pandemic. Results showed 75% of stores were fully closed to in-store customers for over a month in 2020. Nearly 25% were shuttered for over 10 weeks.
Retailers made needed adaptations as store closings necessitated innovative strategies to keep inventory flowing. Digital marketing and online retail channel sales helped 81% of retailers promote and offer phone orders, completing some transactions with curbside pickup. One retailer launched a new website allowing ordering requests for products directly in-store and saw a 22% increase by the end of 2020.
Last year's category market share shows books (34% by unit) and Bibles (23% by dollars) continue brisk sales followed by gifts and greeting cards. At 8%, church supplies had the largest increase in proportion of sales. Not surprisingly, homeschool curriculum sales increased 68% from 2019–2020. Same-store sales were up 0.9% the second half of the year.
In January 2021, The Parable Group gathered responses from 62 Christian bookstores summarizing firsthand challenges and an overall outlook for future retailing. When asked how they felt about the future, 87% of retailers report a "healthy, strong future" or "steady, will carry on." Another 87% "strongly agreed" or "agreed" when asked if they were surprised by customer support during disruptive times. "Cash management and margins" was a high concern for more than half of retailers.
Top priorities for 2021 show 96% will assess and optimize inventory. About 83% will increase marketing to new and existing customers via social media and digital ads. Around 50% said they will improve on serving the spiritual needs of local communities beyond their retail store.
Adapting new knowledge to current and changing situations and having optimism for the future can help retailers. But they affirm that continuing to trust and have faith in God is most important during challenging times. The following points can help Christian retailers focus on improving store health and growth in 2021:
Brick-and-mortar retailers must adapt their business to include an online presence.
Use videos to create a more personable interaction with customers in the virtual world.
Create a game plan for using email marketing; this is still one of the most effective tools for reaching local and online customers.
Use social media in creative ways (such an in-store virtual tour).
Leverage your advantage of being local.

Embrace data and technology; form partnerships with trusted technical support teams who will understand your business and offer a variety of options to meet store needs.

Attract and retain customers. After incorporating pandemic safety guidelines and implementing new marketing strategies, it's good to remember serving and ministry are still the main priority.
For more information on
The Parable Group, visit parablegroup.com. CR
Tiffany Benson is a freelance writer for Charisma Media. When she's not catching up on politics or watching documentaries, she enjoys journaling, fiction and contributing to her blog: bigviewsmallwindow.com.