Written by Production
Thursday, 20 January 2011 04:58 PM America/New_York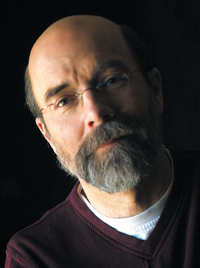 Singer-songwriter Michael Card visits the Gospels in his new "Biblical Imagination Series," with books, DVDs and CDs dedicated to Matthew, Mark, Luke and John. Christian Retailing talked with him about the series and its first installment on the Gospel of Luke.
What do retailers need to know about the "Biblical Imagination Series"?
It's going to cover the four Gospels initially. We're thinking it's going to take five to six years to finish it. There will be a book, a record and a teaching video on each one of the Gospels. … The video has already come out, it's with Day of Discovery. The book and the record are coming out with InterVarsity.
You started with Luke. What drew you to his Gospel?
I had just written a book on slavery, and because of that research, I became convinced that Luke was a slave, so (with) this whole idea of engaging with your imagination, you ask, who is it that wrote the Gospel? What is it about their personality, what about them as an individual would shape the Gospel in certain ways? So I started out just trying to read the book as having been written by a slave. Certainly he was a doctor—we know that for sure because Paul said so. So that's how I got into it. The book really came to life.
Read more...