Written by Leslie Santamaria
Wednesday, 04 September 2013 04:50 PM America/New_York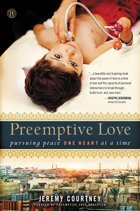 Latest project: Preemptive Love: Pursuing Peace One Heart at a Time (9781476733463, $24, Howard Books).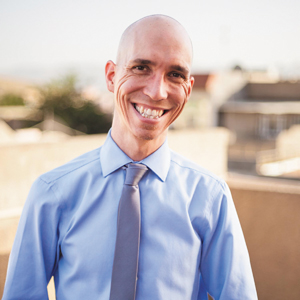 Preemptive Love chronicles the efforts of the Preemptive Love Coalition to help Iraqi children waiting for heart surgery. What sparked this effort? My wife and I had moved to Iraq in the middle of the war to help ease some of the pain and respond to the needs of that time. I was in the habit of taking my laptop to a hotel to do my work because the hotels often had electricity and Internet when the rest of the city did not. One day, in my usual hotel café, the "chai guy" asked me for a favor. He told me about his cousin's daughter who was born with a huge hole in her heart and told me there was not a doctor or hospital in all of Iraq that could save her life. He asked if I could get her outside the country and arrange for her surgery. Of course, I did what any warm-blooded, right-thinking father would do: I said no. The book chronicles some of the fear and logistical mountains that played into that response, but the chai guy ultimately won me over and we tried to help this little girl. Along the way, I learned she was not the only one, that thousands—perhaps tens of thousands—of children across Iraq who were waiting in line for these life-saving heart surgeries.
Why are so many children waiting for this surgery in Iraq? There are a few things we can say definitively—and a few things that we can only name as "suspects" at this point. The U.N. sanctions against Iraq in the 1990s are the single most devastating cause of the backlog of children waiting for heart surgery and other kinds of life-changing surgeries. As a child, watching the bombing of Baghdad, I remember learning that sanctions were a humane alternative to war. I was wrong. For Iraq, sanctions were simply war by another name. When Iraq began emerging from that era in 2003, health care was a shell of what it had once been and [the number of] children with high-risk heart disease and other birth defects had piled up. By the time we arrived, there may have been tens of thousands of these kids across the country—we don't know—but many of them simply died before they could get the treatment we provide. On top of the fact that the doctors fled the country and the hospitals were destroyed, the rate of these heart defects was actually increasing in some places. In addition to heart defects being cited as the number-one birth defect in the world, experts have also suggested malnutrition, gestational diabetes, intra-family marriage, Saddam's chemical weapons and chemically toxic, radioactive U.S. weapons have all played a role in exacerbating the problem. The issue has become very politicized, and it has been difficult for anyone to produce solid research to substantiate or refute many of these hypotheses. I have a strong personal interest in the causes, but I refuse to stand by idly while children die for no fault of their own. We can help train Iraqis and ultimately save tens of thousands of lives across the country while the conversation about who's to blame is sorted out.
How do you define preemptive love? Preemptive love is the opposite of preemptive war. In preemptive war, I get you before you've done anything to me. In preemptive love, I might love you before you can hurt me. [It can be] a soft word or a gift in the midst of violence, a disarming act of service where aggression was expected. In preemptive love, I love you before you love me. I don't predicate all of my actions on what you've already demonstrated to me. I take the risk that I can increase trust and change our future together by loving first.
Who should read this book? Everyone who has relationships! ... In marriage and our wider families, in the workplace, in school and in our many voluntary associations, people continue to be the most confounding and rewarding part of our lives. Sure, the story grabs attention initially because it takes place in Iraq against a sometimes unbelievable background of fear and violence. But Iraq is not the story. My family is not the story. Readers keep turning the page because it is the story we need every day, but seldom hear—of loving the person we most disagree with, whether our closest loved one or our most feared enemy. It is not a marriage book, but it will strengthen marriages. It's not a devotional for high schools or churches, but it will inspire youth groups to live and love differently as they head off into the world each day. And though it is different from most in its category, it could transform conversations about evangelism and the mission of the church.