Written by Leslie Santamaria
Wednesday, 06 March 2013 02:17 PM America/New_York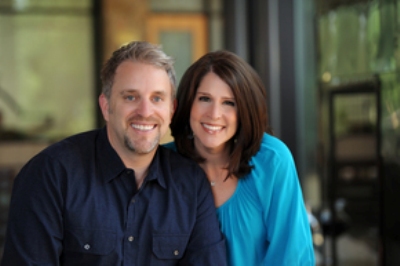 Todd and Tara Storch, with Jennifer Schuchmann, tell how they got involved in organ donation efforts after the tragic loss of their daughter Taylor in Taylor's Gift: A Courageous Story of Giving Life and Renewing Hope (978-0-800-72188-6, $21.99). The book releases in April 2013 from Revell/Baker Publishing Group.
Why have you decided to write your story of losing your 13-year-old daughter, Taylor, in a ski accident three years ago?
This was not easy to do. We have experienced a parent's worst nightmare. But we had a choice (and yes, it is a choice) to accept the path that God put us on or crawl up in the grief and wallow in anger and sadness. We chose to find the good in this. We have had so many God-inspired moments in this tragic situation that we knew we had to share our story to help others. That is really all we want to do, to help others. Sharing our story helps give purpose to the pain. But, most importantly, we hope it will help others know that no matter what your circumstances, you can grab onto God's hand and He will guide you—if you let Him.
Read more...