ASK THE AUTHOR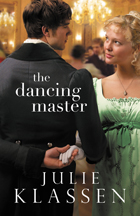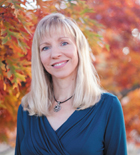 Julie Klassen
LATEST PROJECT: The Dancing Master (9780764210709, $14.99, January).
Publisher: Bethany House (Baker Publishing Group)
What draws you to the Regency era?
I have loved all-things-British ever since I read The Secret Garden and Jane Eyre as a young girl. But later, Jane Austen's novels—and the miniseries based on them— cemented my love of the Regency era in particular. ... As a Christian author, I'm also drawn to the era because it was a time when church attendance and family prayers were commonplace.
Is the village of Beaworthy real? It is a fictional village based on a composite of three real villages in Southwest England.
What type of character is Julia Midwinter? Is she a typical character for you? Julia is a different character for me in that she is not the typical sweet, self-sacrificing heroine. Early on, she is a bit reckless, flirtatious and difficult. But like many people in real life, there is more going on beneath the surface—and in her past—that has made her who she is. As the story unfolds and secrets are revealed, I hope readers, like the hero, will come to understand her, and perhaps even become fond of her, especially as she begins to grow and change.
How did you research the dances and dancing instructors of this era? I read the diary of the dancing master to Queen Victoria's children as well as dance instructions from the 18th and 19th centuries. My husband and I went English country dancing several times, and this fall I attended dance classes at the annual meeting of the Jane Austen Society of North America. Research has never been so enjoyable!
What themes are explored in this work? The main themes are love and grace—contrasted with the foolish things we sometimes do to try to fill the void in our hearts that only our heavenly Father's love can fill. I enjoyed weaving in grace in its many forms—social graces, grace in dancing and, most importantly of course, God's grace.
Why did you include the Byranites? I came across the name in an old Cornish newspaper that described the Bryanites worshipping in a large loft over a stable with great fervor in imitation of David's dancing before the ark. The beams suddenly gave way, and "the minister and his dancing congregation" fell to the stable beneath. How could I resist mentioning them in a book about a dancing teacher? Further research revealed the Bryanites (or Bible Christians) were an offshoot of Wesleyan Methodists, founded by a man named O'Bryan (originally Bryant).
What else should retailers know about this novel? The Dancing Master is a stand-alone novel. [Also] the English country dancing described in the novel is akin to, say, square dancing or the old-time waltz here in America. In 19th-century England, dancing at a ball under the watchful eyes of chaperones was the primary way young people met and courted. It was considered so vital that parents hired dancing masters to teach their sons and daughters this important social skill. I sincerely appreciate everything retailers do to bring good books—and The Good Book—to readers!