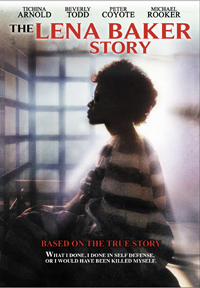 A church ceremony scheduled last month to mark a long-forgotten miscarriage of justice coincided with the release of a film version of the subject's life, The Lena Baker Story (0-12236-13045-1, $26.98).
The PG-13 rated docudrama recounts the story of the 44-year-old African-American who was the only woman ever sentenced to die in the electric chair in the state of Georgia, after being convicted of killing a white man from whom she was trying to escape after suffering years of abuse.
Speaking of her faith in her last words, Baker—whose early life included imprisonment for prostitution—was granted a posthumous pardon in 2005 after authorities ruled she had been wrongly denied clemency. In January a headstone in her memory was to be dedicated at Mt. Vernon Church in Cuthbert, Ga., where she worshiped and was buried.
The Lena Baker Story was written, produced and directed by veteran actor Ralph Wilcox.
"There has been a lot of progress in our society and race relations, but we need not forget where we have been, lest we repeat our past," Wilcox said. The film gives Baker "the voice she was denied 65 years ago."
Baker is portrayed by Tichina Arnold (Everybody Hates Chris, Martin), while Elliott Arthur, the man whom she killed in what she said was self-defense, is played by Peter Coyote (Erin Brockovich, E.T.). Michael Rooker (Cliffhanger, Days of Thunder) is the sheriff sympathetic to Baker, but unable to prevent her facing trial.
Special features include a photo gallery and a behind-the-scenes featurette. The film is being distributed to Christian retail by Lionsgate Entertainment.
For more information, visit www.lionsgate.com
.