Known for her Amish-themed fiction, best-selling author Wanda E. Brunstetter is helping children understand the simple life and morals of the Amish in her children's fiction. As the first of her "Double Trouble" series from Barbour Publishing, What a Pair! releases in June 2012.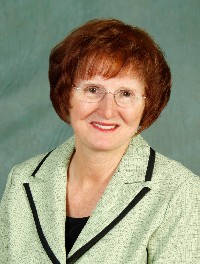 Do you enjoy writing for children more than adults or vice-versa, or simply like both audiences?
I enjoy them both, as each is uniquely different, and they both give me a chance to express myself in various ways.
Who buys your children's books? What's the demographic?
Parents and grandparents buy my children's books for boys and girls ages 8-12 (some even younger, depending on their reading level). Based on the fan mail I've received, I'd say that the young readers are from all over the United States. I've even received some mail from children in Canada, New Zealand and Australia.
How did you first start writing for children?
I began writing children's short stories, articles, poems and skits for publication in the 1980s after taking a writing course with The Institute of Children's Literature.
Tell us about your "Double Trouble" series, of which the first is releasing in June 2012.
I wanted to create a series that would appeal to both girls and boys, so the idea of having a set of twins, Mark and Mattie, seemed like a good idea. Since my husband and I have visited Holmes County, Ohio, many times, where we have several Amish friends, I decided to set the series there. In this series, Mark and Mattie Miller experience many adventures as they learn the value of understanding their differences, getting along well with others, the importance of family and many other inspirational themes. There will be lots of action and plenty of humor in each of the books, but each story has an important message.
Do any of your stories hark back to your own childhood?
Yes, some scenes I've included are similar to something that happened in my own childhood, but many are snippets from friends and family member's childhoods as well.
What's next for you in writing for children?
I recently finished book 2 in the "Double Trouble" series, Bumpy Ride Ahead!, which will release in October. I'll soon be starting book 3, Bubble Troubles. The plan is to have a total of six books in the Mattie & Mark Miller "Double Trouble" series.
Finally—and this is off-topic—but on your website's book listing you offer some ventriloquism products. Are you a ventriloquist?
Yes, I have been doing ventriloquism for many years. It's something I began doing when my children were young and my husband and I were involved in a puppet ministry we used in our own church home, as well as other churches. Over the years I have written many articles on the topic of ventriloquism, and also numerous ventriloquist routines. In addition, I've taught several classes on the subject. Currently, I use ventriloquism most when I'm invited to visit Amish and English schools where I speak to the children about being an author. Three of my puppets are dressed in Amish clothes, so that makes it more fun when I'm speaking to Amish children, who relate to the puppets because of what they are wearing, or to English children, who want to know more about the Amish way of life. More recently I purchased boy and girl puppets who are dressed like Mark and Mattie Miller.