Publisher names new editorial director and associate publisher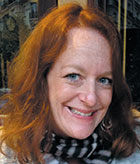 David C Cook has appointed industry veteran Ingrid Beck as the editorial director of trade books and hired longtime publishing professional Tim Peterson as associate publisher of trade books.
Beck started with David C Cook as an assistant editor before moving into the position of developmental editor, working primarily with the Honor Books line. Her role later expanded to managing editor and author relations manager for the trade books team. Prior to her appointment as editorial director, Beck held the position of senior managing editor. Her new position also broadens her role into the acquisition and development of new titles.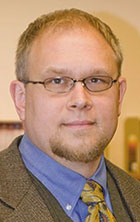 "Ingrid has long brought a creative and consistent leadership presence to our team," said Alex Field, publisher of trade books & media for David C Cook. "Her reputation among her peers and within the industry is widely recognized, and this promotion is well-deserved."
Before joining David C Cook, Ingrid worked with River Oak Publishing—which was later purchased by David C Cook—and then with Bordon Books as managing editor.
"It is a great joy and privilege to collaborate with our authors and the Cook team to birth great books that transform lives," Beck said about her promotion.
Peterson comes to David C Cook from Baker Publishing Group where he worked for the Bethany House imprint as an acquisition editor. Prior to that, Peterson was a marketing director for Baker Publishing Group for nine years, and he also spent several years as a sales manager with Zondervan.
"David C Cook has a long legacy of inspiring and instructing the body of Christ," Peterson said about the move. "I'm pleased to join this team which has faithfully reinvented that legacy during one of the most challenging and exciting eras in publishing history."
Field sees Peterson as "a fantastic addition to the growing David C Cook trade books team," he said. "We're excited for the future, especially with Tim helping us to strategically build a forward-looking publishing program." —Burns